Another interesting piece of John Braheny history from the John Braheny Archives on the Craft and Business of Songwriting.
---
John Braheny speaks on The Craft and Business of Songwriting on this undated cassette tape. Most likely recorded at a Songwriters Expo.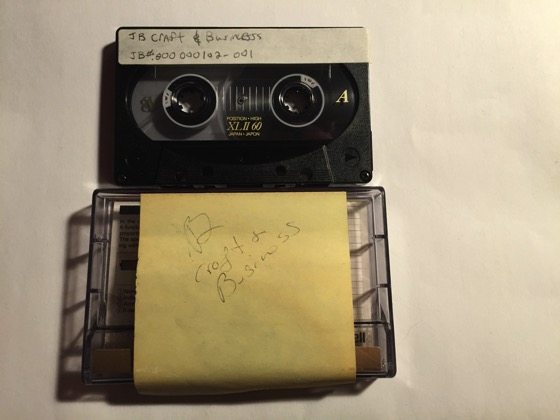 Accession Number D000000102-001 (Note: These numbers are the unique Accession number for each piece in the archives and allows us to quickly locate any item by searching the archive index) 
From the Acting Archivist…
This is one of those pieces which exist in every archive collection — an undated item with only basic information, if any at all. I have no idea when this recording was made, although it appears to have been presented at a Songwriters Expo, due to John's mention of "the rest of the weekend" near the end of the talk. If you happen to have any further information about this recording, please send it along and I will add it to the archival entry for this item.



Previously on Archive Highlights: